Box from the May Cocoa Daisy kit. I also used one of the stamps from Ali Edward's KOTM from CK.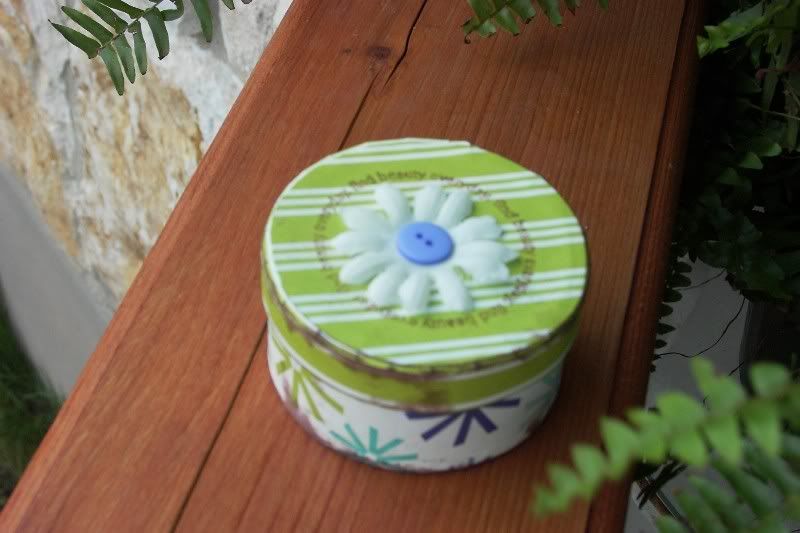 A new Layout using stuff from Cocoa Daisy Jan. kit, Stampin' Up and buttons from Hobby Lobby.
Layout using the May Cocoa Daisy Kit. There is hidden journaling behind one picture. The green daisy is the pull tab. I double posted because I am having trouble with some of the post being too dark and I want to see which one I like better.